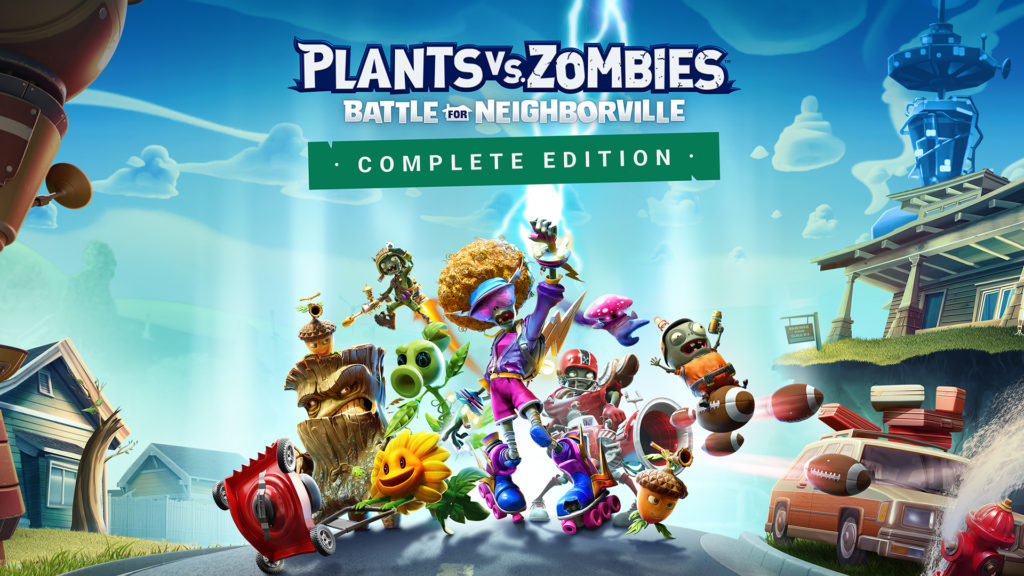 EA and Frostbite finally make the leap!
EA and the Nintendo Switch haven't always gone hand in hand. Support has been light, with numerous indie efforts from EA Originals, and the yearly undercooked FIFA Legacy Editions. But now EA and developer PopCap have seen fit to finally bring Frostbite, and their family friendly third person shooter, to Nintendo Switch.
Firstly, some context: Frostbite is EA's in-house engine, developed by DICE, primarily for FPS titles like Battlefield, but lately has been the basis for Madden and FIFA among others. This engine was once touted as impossible on Switch and was the excuse for EA not porting their proper titles.
For further context, Battle for Neighborville is a 2019 shooter similar to the Garden Warfare series. This entry drops character variations, and featured heavy monetisation that led to the player base falling. On other systems this title is simply a mess. Support was dropped one year in and future updates are scrapped. So why bring this game over now?
So How Is This Different?
So Plants Vs Zombies hit a rough patch. Here though, PopCap has made what is in essence a different game. While it does run at a lower resolution and at 30fps, this is by far the definitive experience.
Firstly, the monetisation aspect has been removed. There is no premium currency and no purchases. Every cosmetic and reward in the game is gained through standard coins for completing missions and playing multiplayer. If multiplayer isn't your fancy, this version also includes offline PVE in multiplayer settings.
All the Prize Maps from the other versions are available at once to be cleared at your leisure, and Prize Bulb rewards are now easier to gain. You can now carry 999 of these and costs have been reduced for items.
Even character upgrades and the few unlockable characters are cheaper than ever and always available to buy. The random cosmetics are half the price of previous versions, and pay-outs for tasks and playing games are increased.
Add in touch menus and highly customisable motion aiming, and this is the way to play Battle for Neighborville today.
Is Anything The Same?
In terms of game balance and structure this is still Battle for Neighborville. Matches are 8v8 instead of 12v12, which tasks players with considering their team structure more. No longer can each class be accounted for in a match.
Character upgrades, assignable via upgrade points, remain as well, as do the heavy cosmetics. These are good incentives for levelling up and promoting characters, and different situations will have you mix and match depending on the mode.
Speaking of multiplayer modes however, at the time of writing only two of the modes are permanent: Garden and Graveyard Ops, a co-op experience, and Turf Takeover, a more Overwatch styled objective based game.
Team Vanquish (Deathmatch), Vanquish Confirmed, Gnome Bomb (A capture the flag style game) and Suburbination (King of the Hill) are all weekly events that will cycle through. This is both strange, and also understandable. The core mode is Turf, and while having at the very least Team Vanquish accessible at all times, a good weekly variety should keep players engaged. This also feels reactionary to the state of the player count on other systems.
All the single player modes and PVE are accounted for here too, even the fully online hub world.
How Is The Multiplayer?
A big thing for this title is multiplayer, and this is where the game shines. Matches are quick to get into, responsive and joining with friends is easy, either in game or using the Switch's built in invite system.
There is little to no lag, and though right now there is some AI backfill, you'll find humans a lot of the time. Matches are quick, fun and frantic, and even amongst clouds of explosions and fire, the Frostbite engine remarkably doesn't falter. The only drops to frame rate are in cutscenes.
All this goes on flawlessly while also enabling video capture from the Switch itself, a feature some intensive games remove. Every match will be different, but no less fun and engaging: It's easy to get lost for a few hours both in handheld and docked mode. It's a great time regardless.
So it's Good?
Plants Vs Zombies: Battle for Neighborville – Complete Edition, is easily the best version of this game. Removed from the business practices that bogged it down, and while effectively a stagnant game without updates, this is the version I see lasting the longest. Frostbite has translated marvellously to the Nintendo Switch, and it truly feels like it belongs on the hardware. All the quality of life improvements shine through and bolster a very robust multiplayer experience.