The 3DS Family is now almost 7 years old, and I see two camps. Those who don't want to upgrade to a Nintendo Switch for things that were on 3DS previously, and those who want it to die immediately.
REPUBLISHED MAY 3 2018 – Nintendo themselves have clarified the stance on the 3DS going forward:
"[The 3DS] has an ample software lineup at a price point that makes the system affordable especially for parents looking to buy for their kids. We expect that demand to continue during this fiscal year as well, so we will continue to sell the product"
"Given that Nintendo Switch is a home gaming system that can be taken on the go, this situation may change if it grows from being a one-per-household system to a one-per-person system. But the price of Nintendo Switch is not something with which most parents would buy a system for every one of their children in a short period of time. Moving forward, we will work to ascertain what kinds of play people want at which price points, and as long as there is such demand, we will continue to sell the Nintendo 3DS system. I see the product coexisting with Nintendo Switch at this point in time."
Original Story – December 2017
So this is an interesting position we find ourselves in. Nintendo 3DS launched in March 2011, meaning very soon, it hits 7 years old. For any console that is exceptionally good, as the average tends to hover around 5 years, with exceptions being the DS, 3DS, PS2 and the entire 7th Generation of consoles. You could probably say 7 years is now the new average.
In reality, at this stage, we should be looking to the future, even with the New 3DS/2DS lines, you can only get so much out of the systems, and as shown with Pokemon, and as explained by the developers, that ceiling has been hit. You can't push it anymore than you already have, and again, 7 years? That's a great time to move on.
Thing is, I see two warring sides to this.


On one hand, we have the Pokemon fans primarily. They say the newly released New 2DS XL is a sign it's not dead, and the move of things like Pokemon to Switch are just cash grabs, and that they should just keep making games for 3DS. Why should we have to upgrade, they say.
Okay so first off, you've had to do this before. Remember Pokemon Crystal? You needed a GameBoy Colour. Then a GBA, DS and 3DS. Now it's Switch. This isn't new and part of the industry. You can't be held back for so long and you need to move forward, heck most consumers encourage it.
The concept that you wasted your money…well that depends on your individual perception of value. If you bought a system just for Pokemon, you would know an upgrade, like with anything technological, is inevitable. It will happen no matter what. You can't expect the system to last and be supported forever.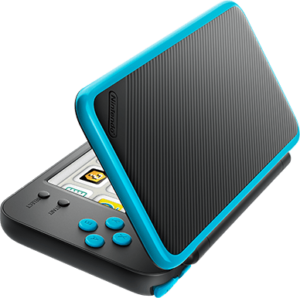 With regards to the argument they just released a New 2DS XL, they also released the Wii Mini a year after the Wii U. Did that mean the Wii was still kicking? Not really, unless you count the licensed games and Just Dance. I will come back to the New 2DS XL though, it ties in to something else.
What about the other side of the argument?
The other side of the crowd simply wants the 3DS line dead, as soon as Switch is out, citing it takes away development resources and there is no reason the games shouldn't be on Switch.
First off with this one, do you remember how everyone reacted to the near empty final year of the Wii? Yeah, that's how support used to be handled at the end of a console life by Nintendo, and people hated it. But here, people want it? Why? It's a dumb decision and should never be done that way.
Regarding the games still coming to 3DS, yes they could have been made with Switch in mind, ignoring late localizations like Dragon Quest. The majority of first party titles have been smaller studios owned by Nintendo, outsourced remakes like Metroid and Superstar Saga, or again, late localisations. Or third parties, who do whatever they please, and Nintendo would be very unwise to turn around and say hey, stop making games for the 60 million plus 3DS systems out there. They already had a bad rap with developers for their controlling ways with the NES, why go back there and force people onto a new platform?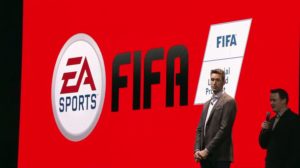 Secondly, really now? You want them to throw away all investment into well in-development projects and have the extra time, money and man hours put into changing everything for the new architecture of the Switch, its features, and HD development? Sure some 3DS games have been ported up, like Monster Hunter XX and Resident Evil Revelations (Albeit that was ported elsewhere first) and games like Fire Emblem Warriors came out on both systems, but doing that is in of itself splitting the game in two sides. One version will be inherently inferior, but unlike a game across Vita and PS4, there is nothing gained by having the Switch version except TV play and maybe a boost in sales from the limited install base, and an extra feather in the library of a young system. IT would likely sell to the biggest audience anyway (Obviously), and frankly, many companies wouldn't want to spend the extra time and most importantly money.
Is this normal?
This is the thing, systems are allowed a crossover period. It's normal. Normally the last few already in-development first party games trickle out, and third parties catch up with localizations and support dries up over a year or two, save for the odd third-party game to cash in on the install base and drive software sales from, get this, late adopters.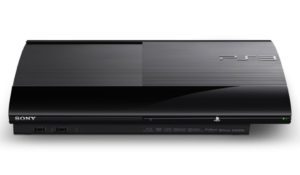 So coming back to the New 2DS XL, it is the Wii Mini to the 3DS. The PS3 Super Slim. The Xbox 360 Elite. When manufacturing a system gets cheap enough, it's actually very wise to leverage that huge back catalog accumulated over the years the system had, and sell a revised, cheaper to make, more affordable to the consumers budget system, which is exactly what the New 2DS XL is. For suspiciously half the price of a Nintendo Switch (Wink wink) you get the entire 3DS backlog (And DS backlog too!) on a now very cheap to make system.
As a deal to late adopters, those who pick up systems late in life, it's a great way to squeeze potential last sales with a low price and huge catalogue of games. Just as the PS3 and Xbox 360 and even the Wii were sold for a few years into their successors lifespans with their cheapest models and games, so will 3DS.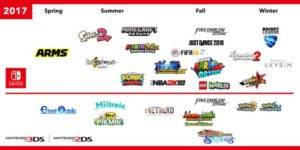 This image tells a thousands stories on its own…
7 years is a very long time, and for Pokemon and other games, they have a new home, a new ceiling to jump towards. This happens with any system, and any system is wise to be revised and made the budget option for families or Little Timmy's first system. This extends to even the PS4 Pro and Xbox One X now: The premium models, like Switch, to their now cheaper to make, huge catalogue, revised systems in PS4 and Xbox One S. Difference here is yes, it is a completely different ecosystem, but the reasoning is the same.
It's time to move on, but it's not wise to just kill the system where it stands. Let it trickle out slowly, as other systems do. Oh, and please, get used to the idea of upgrading your hardware, it's been 30 years already.
As always if you enjoyed this article, give it a share on social media and leave your thoughts below, and until next time, Happy Gaming!